I know I never crosspost fanmixes anymore, but it's the first one of 2013 and couldn't resist because TEEN WOLF! YEAH!!!!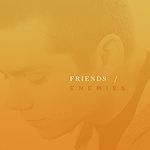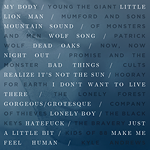 There are these thoughts that sit on his tongue, and feel heavy in his mouth. And, okay, maybe this is one of those things that he should be working out merely by letting words fall past his lips and somehow stringing them together in a structure that kind of resembles real, whole sentences– because let's face it, that's just how he does things –but this makes him go quiet in a way he hasn't been in a long time. Because somewhere, in between the fighting and the death and the magic and the blood (so much
blood
, seriously) a spark has been lit deep inside his bones. He kind of hates it. Actually, no, he totally hates it, because he hates his life and everything inconvenient ever has to land on him all the time– thanks, Universe! –and besides the fact that his veins fill themselves with lightning when they accidentally/aggressively make contact, he still can't quite wrap his head around the fact that he wants someone that he pretty much can't stand. Seriously, how is this even possible? Sunny, rushing acoustics melt into dusky vocals, resounding with an eerie push into dark, night-flavored beats– because Stiles is anything but picky when it comes to genre, and all he ever does is live through the afternoons to get to the lush purple-blue nights. (Stupid werewolves making him
feel
things.)
Stupid idiots that have feelings for each other!
at
timeisfiction
.